About Us
We believe that all healthy dogs regardless of parentage, and their owners regardless of abilities, can have a fulfilling experience in the sports of agility, tracking and nose work at whatever level they choose.
We also offer training events (matches/sho-n-gos) to help you improve your dogs training and performance.
Terry is available for workshops and seminars covering agility or tracking. Workshops can be a full day or half day and can be geared toward beginner, intermediate or advanced students
At Nordic Myst Dog Training the goal is to provide a safe, quality education for you and your dog. This is accomplished by listening to your needs as a trainer and adjusting the teaching to you and your dog as appropriate. Our long history of experience in agility, tracking and other dog sports lends this type of versatility and flexibility to you. We believe in a blend of techniques and are willing to present different methods of training to our students. We do not train or work your dog, we train YOU to train your dog. We do not require you to compete, but those that do have a long record of successes in the various organizations that offer awards and titles.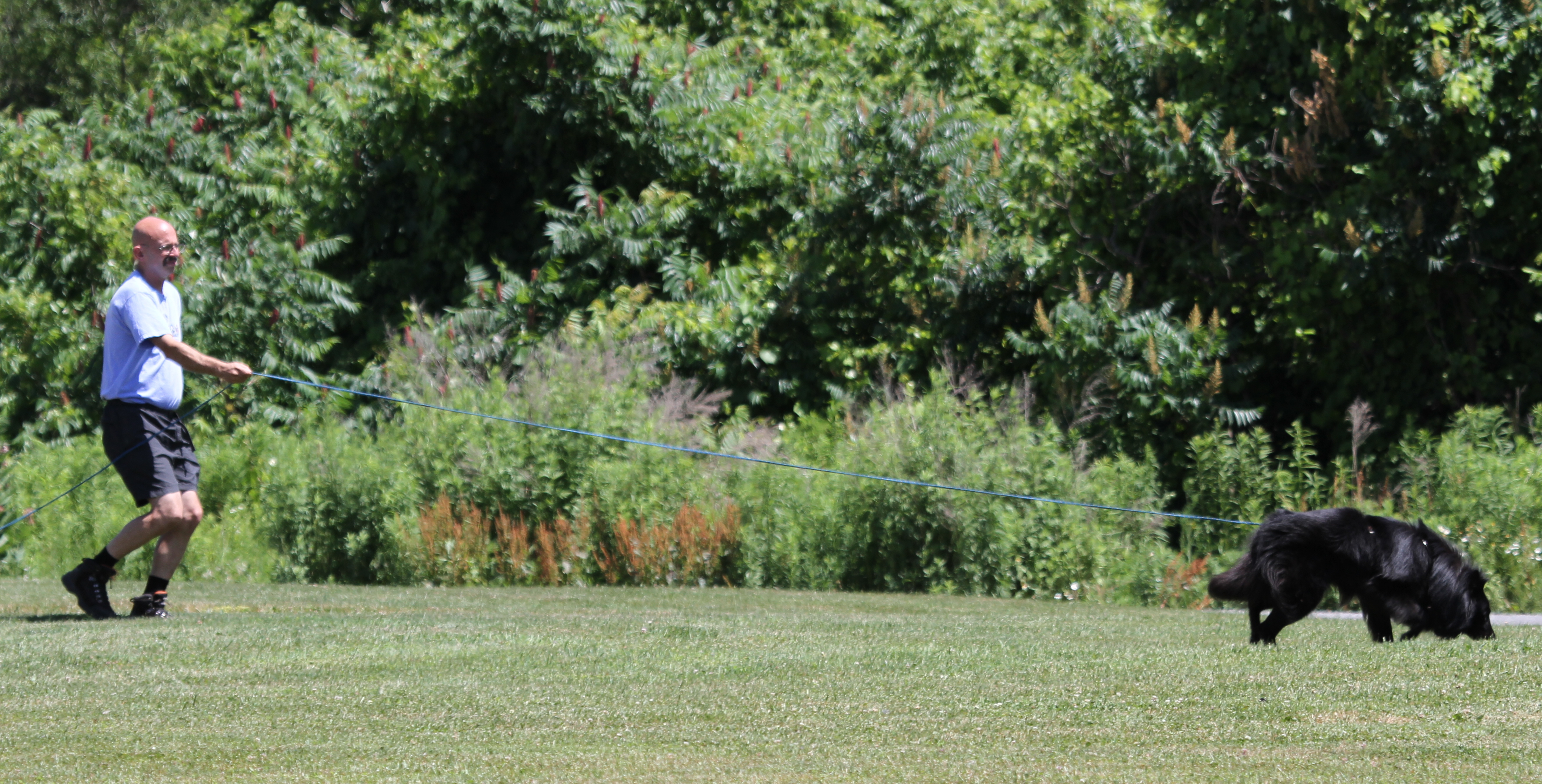 Terry Brown began involvement in the sport of agility in 1991 by attending workshops and competing in trials. In 1992, he began offering lessons to interested individuals and groups. He started offering regular group classes in 1994 and has been instructing continually ever since. He has been an agility judge since 1996.
Terry has extensive tracking experience with a wide variety of breeds both as a handler and as an instructor. He started tracking in 1997 with his Siberian Huskies and has been teaching the activity professionally since 2003. He and his students have earned many introductory and advanced tracking titles on a wide variety of breeds of dogs; most recently he and his Belgian Sheepdog obtained the AKC Champion Tracking title, becoming only the third such title in the breed. In addition to sport tracking, he has augmented his general scent work background with scent work training in the search and rescue field while also participating in tracking and scent workshops given by nationally known individuals. Terry is also actively competing in nose work.
Terry also participates in competition obedience and the conformation ring.
Terry is well known for his positive manner of instructing both humans and dogs as well as his ability to analyze, communicate, and problem solve training issues to both members of a team. Terry's positive manner and analytical teaching style mean that dogs and handlers learn while having fun!
In conclusion, we want to work hard to give you and your dog a fun, safe, quality education!